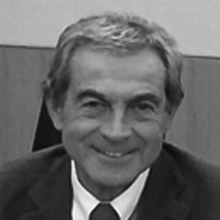 Prof. Sergio Bonini
Professore Ordinario di Medicina Interna presso l'Universita' della Campania Luigi Vanvitelli (2005-2017), attualmente Associato di Ricerca Senior presso l'Istituto di Farmacologia Traslazionale del CNR.
Dal 2013 al 2017 Expert-on-Secondment, Advisory Function Senior Medical Officer all' Agenzia Europea del Farmaco (EMA), della quale e' attualmente Esperto Nazionale.
Past-President dell'European Academy of Allergology and Clinical Immunology e dell'Italian Medical Society of Great Britain.
Specialista in Medicina Interna, Allergologia e Immunologia Clinica e Gastroenterologia.
La ricerca e gli interessi clinici del Prof. Bonini riguardano prevalentemente le malattie allergiche e autoimmuni.
Presso il Gianturco Diagnosis svolge attività nelle sezioni di Allergologia e Medicina interna.